Employee Profile of the Day: Tamara Adizes Jacobs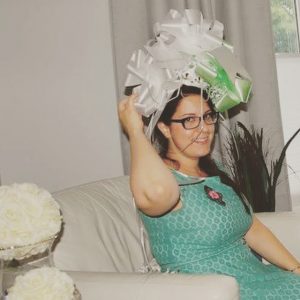 Name:

Tamara Adizes Jacobs

Portfolio:
Portfolio Communications Officer and Deputy FOIL at the Office of the Chief Information Officer, Planning, Governance, Assessment and Communications
---
Years at the University:
13 years
Favourite Book or Movie:
The Man Who Counted by Malba Tahan
What was the 1st thing you bought with your own money?:
A personal phone landline for my room, $600 back in 2000!
Favourite Place on Campus:
Knox College Courtyard
Best Gift You've Ever Received:
A piano!
What Do You Miss Most About Being a Child?:
Free summers and the Adriatic Coast!
Favourite Website or Social Media Platform:
A blog section on Messy Nessy Chic, 13 Things I Found on the Internet Today (Arts & Culture) http://www.messynessychic.com/?s=13+things+i+found+on+the+internet