Employee Profile of the Day: Sally Garner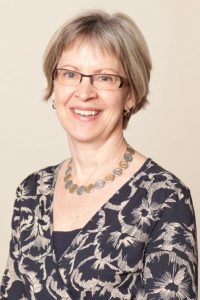 Name:

Sally Garner

Portfolio:
Executive Director Planning and Budget
---
Years at the University:
28 years...on and off
Favourite Book or Movie:
Movie: Gone with the Wind
What was the 1st thing you bought with your own money?:
The first substantial thing was a bicycle. It was white and I was 17 and I had saved all summer for it.
Favourite Place on Campus:
I hate to say it but it's not really our building...Know College garden
Best Gift You've Ever Received:
hard to say, so I won't
What Do You Miss Most About Being a Child?:
Long blocks of time with nothing to do but explore the world with my friends
Favourite Website or Social Media Platform:
Facebook and CBC Metro Morning