Employee Profile of the Day: Kim Graham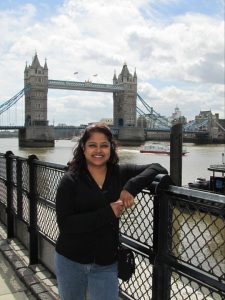 Name:

Kim Graham

Portfolio:
Manager, Campus Events (ACE)
---
Years at the University:
11 years
Favourite Book or Movie:
Shawshank Redemption
What was the 1st thing you bought with your own money?:
After I got a full time job, I bought a brand new car.
Favourite Place on Campus:
Convocation Hall
Best Gift You've Ever Received:
Remote car starter
What Do You Miss Most About Being a Child?:
Having recess.
Favourite Website or Social Media Platform:
Facebook