Employee Profile of the Day: Kat Keller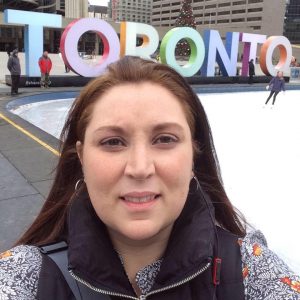 Name:

Kat Keller

Portfolio:
Residence Life Coordinator @ Chestnut Residence
---
Years at the University:
9
Favourite Book or Movie:
A Tree Grows In Brooklyn (book) & Shawshank Redemption (movie)
What was the 1st thing you bought with your own money?:
I used my babysitting money to buy The Proclaimers cassette tape.
Favourite Place on Campus:
The Chestnut Residence Office
Best Gift You've Ever Received:
A trip to Europe. England. Scotland. Ireland. Italy. France. Germany. Belgium. The Netherlands. Switzerland
What Do You Miss Most About Being a Child?:
The days leading up to Christmas & the excitement of the big day when it finally arrived!
Favourite Website or Social Media Platform:
The Weather Network. Facebook.